We are currently looking for new members to join our MCG family. We cater to all levels – no previous experience or knowledge of Central Javanese Gamelan is required. We would love to see some new faces trying out this style of music. Interested? Please contact us by email using the contact form or send us a FB messenger request. We look forward to meeting you! 🙂
Our group is  dedicated to learning and performing the mesmerising gamelan music of Central Java, Indonesia. The ensemble rehearses on a beautiful gamelan set owned by the University of Melbourne, and regularly presents musical concerts, wayang kulit (shadow puppet) and dance performance.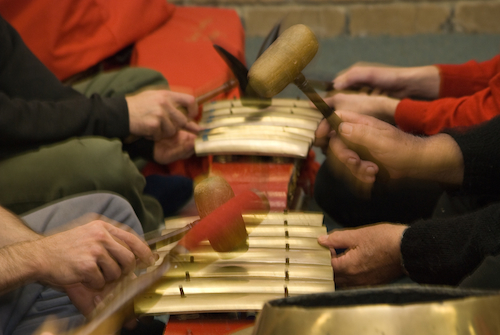 Scroll down for more!